Kaspar Dejong invites Ruben Raven
11 May – 17 June 2023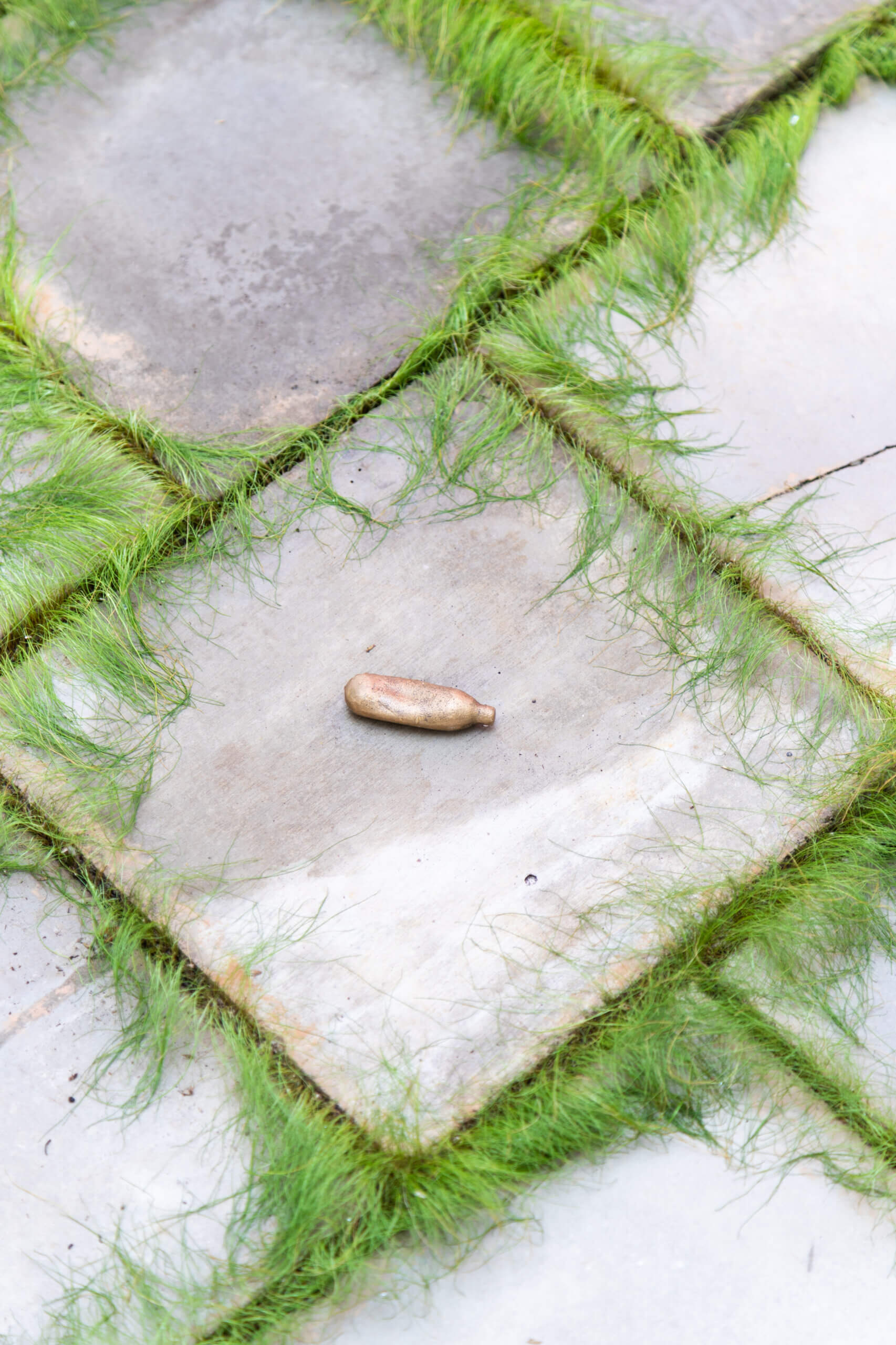 PLACES WITHOUT FACES
KASPAR DEJONG INVITES RUBEN RAVEN
In Places Without Faces, Dejong and Raven focus on the forgotten beauty of the everyday, especially its marginalised aspects. Both artists share a similar background in developing ideas and finding inspiration. They work with multidisciplinary materials such as ceramics, glass, painting, video and ready-mades. Their joint scenography is reminiscent of everyday urban life but differs in detailed ways.
A key element of the project is that the two artists' works are fused rather than presented as separate series. This results in joint works and installations that reinforce the artists' ideas and concepts. As such, Dejong and Raven create a multi-layered installation that encourages the viewer to become part of the exhibition. In it, they explore the subject of urban vulnerability and, with that, our vulnerability as human beings as well.

°°°
Kaspar Dejong (° Maastricht, 1995) earned his bachelor's degree (with a minor in Critical Studies) at the Willem de Kooning Academy in 2017 and completed his master's degree at the Sandberg Institute in 2021. In 2017, Dejong exhibited his graduation project "Traffic Gaze" at the DSM art collection and completed residencies in Vienna and Barcelona. His work was recently shown at Art Rotterdam, Ballroom Project Antwerp and Kunsthal Gent, and was exhibited in a solo project at Ballroom Gallery in Brussels. Dejong was nominated for the Sluijters Prize in 2021 and for the Buning and Brongers Prize in 2022. His work is represented in the corporate collections of DSM, Nationale Nederlanden (NN) and Maastricht UMC+, as well as in private collections. Dejong received the Young Talent Stipend of the Mondriaan Fund 2022.

°°°
Ruben Raven (° Almere, 1995) completed his studies at the DesignLab department of the Gerrit Rietveld Academy in 2020. His graduation project was presented at the "Best of Graduates" exhibition at Galerie Ron Mandos. In 2021, he participated in a residency programme at stARTwell in Amsterdam. His work was shown at Art Rotterdam 2022, represented by gallery Josilda da Conceição. Raven also participated in a group exhibition at Museum M in Almere.