Contemporary art gallery and project space
2140 Antwerp, Belgium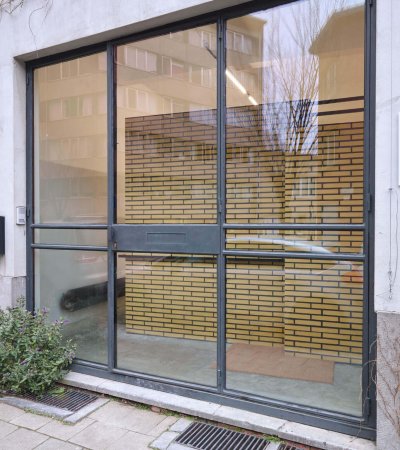 DMW is a contemporary art gallery and project space in Antwerp, established in 2016. We focus on the role of the artistic dialogue in the exhibition process. We organise duo, solo and group exhibitions showing works by emerging national and international artists. Currently, DMW Gallery represents Fia Cielen, Marius Ritiu, Dries Segers, Emilie Terlinden, Denitsa Todorova, Caroline Van den Eynden and Joris Vanpoucke.
DMW organises duo exhibitions showing the works of an artist selected by DMW alongside the works of another artist invited by the selected artist. Collaborations are concluded with the presentation and sale of a limited edition prepared for DMW by the artists. This collaborative approach has been taken as the basis for an evolving roster of national and international artists represented by DMW.
We are open to visitors every Thursday, Friday and Saturday from 2-6 PM, except during holidays and when building up or dismantling exhibitions. For appointments at other times, please contact us. You can also stay informed about the activities of DMW and our artists by subscribing to our newsletter.
DMW Gallery is one of the organisers of the Ballroom Project, a recurring art event bringing together renowned galleries from Belgium and the Netherlands for a unique take on the art fair phenomenon. Ballroom is an initiative of DMW Gallery and Base-Alpha Gallery. DMW is also a member of Antwerp Art.