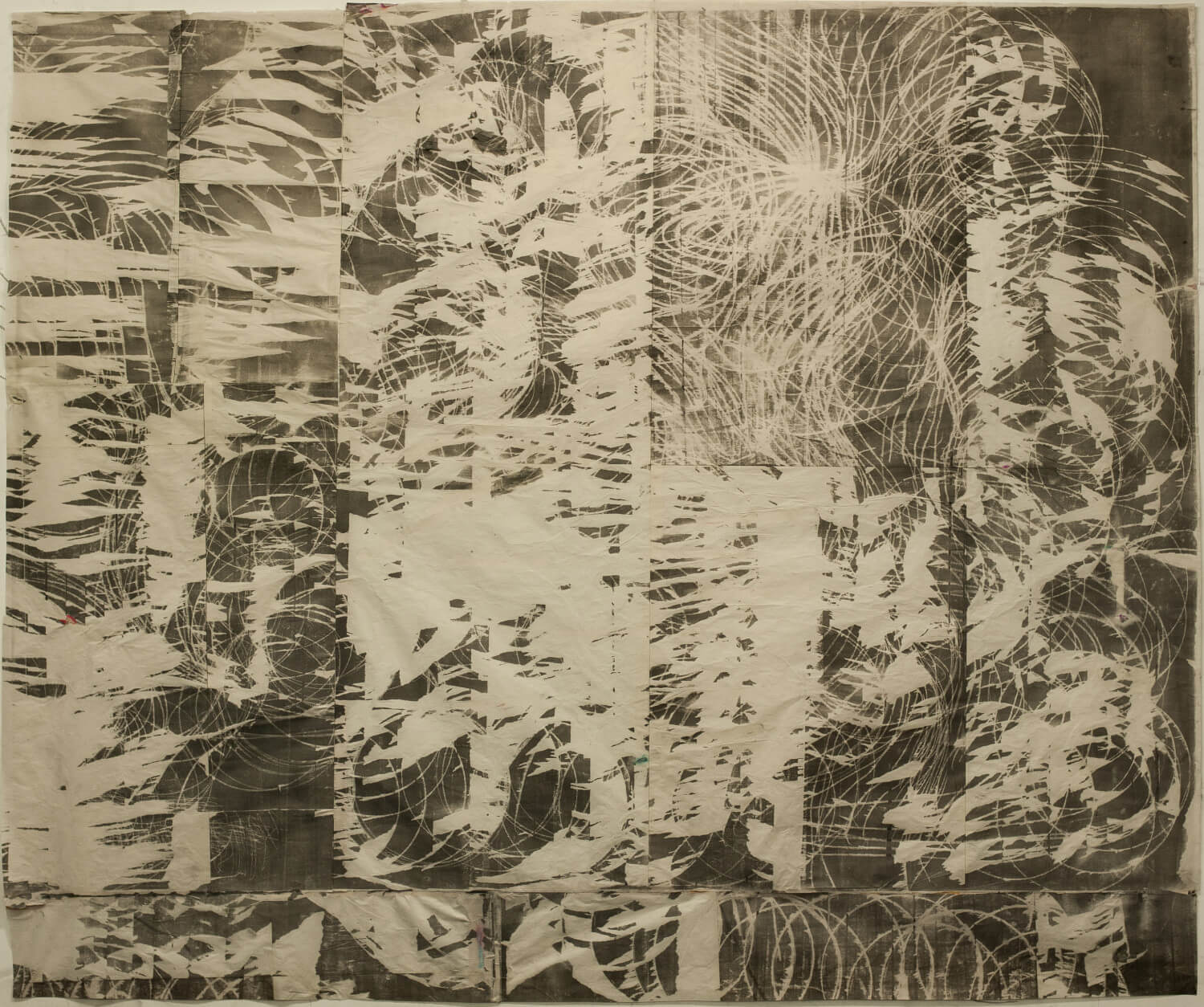 For Art Rotterdam 2020, DMW Gallery joined forces with Base-Alpha Gallery to present a duo show with two Antwerp-based female artists. Individually, Denitsa Todorova and Nadia Naveau have a strong track record of presentations and exhibitions at national and international art fairs. The shared booth at Art Rotterdam allowed for a natural dialogue to manifest itself between  the works of Nadia and Denitsa.
The presentation by DMW and Base-Alpha at Art Rotterdam was comprised of a composite installation of sculptures by Naveau and drawings by Todorova. On show by Naveau was a series of works exhibited previously at Museum Dhondt – Dhaenens, while Todorova presented a new project for Art Rotterdam that further built upon her work in the drawing technique known as sgraffito, an Eastern European way of drawing that lies close to the roots of the artist.
Nadia Naveau makes sculptural collages with loose elements that overlap with each other and converge in a seemingly haphazard fashion. This is mirrored in, and reinforced by the collage technique employed by Denitsa Todorova, in which the bottom layer of a drawing is dismantled through intentional partial destruction, in order to create new images. Naveau's sculptures strongly interact with the space of the booth and its direct environment, whereas the drawings of Denitsa rather tell a story that slowly wishes to break out of the framework in which it finds itself. As such, the confluence of and tension between the presentation of the works by these two artists balances between thoughtfulness and emotion, between artistic freedom and knowledge of art history.
List of available artworks will be uploaded shortly.