12-16 May 2021
Borgerhub, Antwerp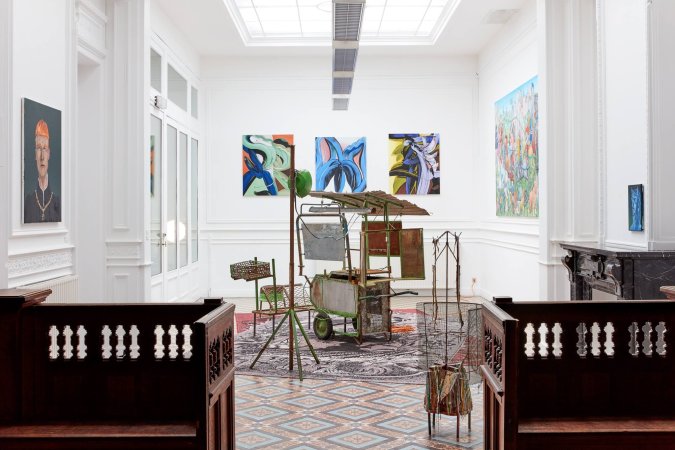 Within the framework of the citywide event Antwerp Art Weekend, Ballroom Project provides an opportunity for non-Antwerp galleries from Belgium and the Netherlands to be present through a creative, dynamic and artistic platform. 20 contemporary art galleries are invited by the organisers to select up to 3 artists. Works by these artists are then included in a centrally curated event that sits on the border between art fair and group exhibition.
In 2021, the third edition of the Ballroom Project took place in 'BORGERHUB', the former Borgerhout courthouse, situated in an elegant mansion in the district's main street. Within walking distance of the central train station, this vibrant district houses several important and upcoming players in the contemporary art scene. The exhibition space itself has an intimate but open character that above all exudes a distinctive 'out-of-the-box' impression.
The Ballroom Project is an initiative of Ida Wollens (DMW Gallery) and Bart Vanderbiesen (Base-Alpha Gallery), and is curated by Yirka De Brucker.