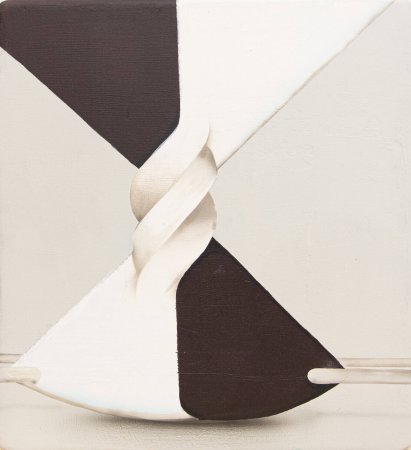 'Has-beens & new beans'
DMW Gallery at Art Antwerp 2021
Ellen Pil

With Has-beens & new beans, Ellen Pil makes her debut at DMW Gallery. The solo exhibition is an installation full of Potential Lovers, an on-going series of portraits she has been working on since 2010.  
Pil is fascinated by reproduction, manipulation and perfection, the principles of industrial production that are increasingly becoming the driving force behind contemporary humanism. In an attempt to present the ideal version of ourselves to the world, everyone is using tools that, until some time ago, were reserved for professional image makers. The result of all that duplicating, adjusting, up-scaling and retouching is, ironically enough, a loss of individuality and personality, and an overload of clichés. 
In Has-beens & new beans, Pil takes this twisted logic a step further. Each work consists of objects or fragments that together seem to form a portrait, serving as the protagonist in a story. At Art Antwerp, she will show these works together in a 'Guess Who?' type of arrangement, like an analogue app through which the viewer can, as it were, swipe for real. The various 'characters' are things that currently hold Pil's fascination: braided sludge, tow hooks, push constructions, slots, grooves, as well as everyday objects such as a truck or a dish rack, … . Standing, hanging or overturned, the cartoonishly named components assume all manner of positions. The setting, with its two-tone carpet, reinforces the sense of playfulness. 
It is as if Pil is hereby inviting viewers to intervene in the arrangement, to participate in this so-called attraction gym in which we have to work up a sweat to create the ideal combination or the perfect image. Which qualities fit the template or the proverbial picture? Which features are desirable and which are not? Do we play the game, or do we watch from the sidelines and rather passively scroll through?
List of available artworks will be uploaded shortly.