Solo show by Charlot Van Geert
4 March – 29 April 2023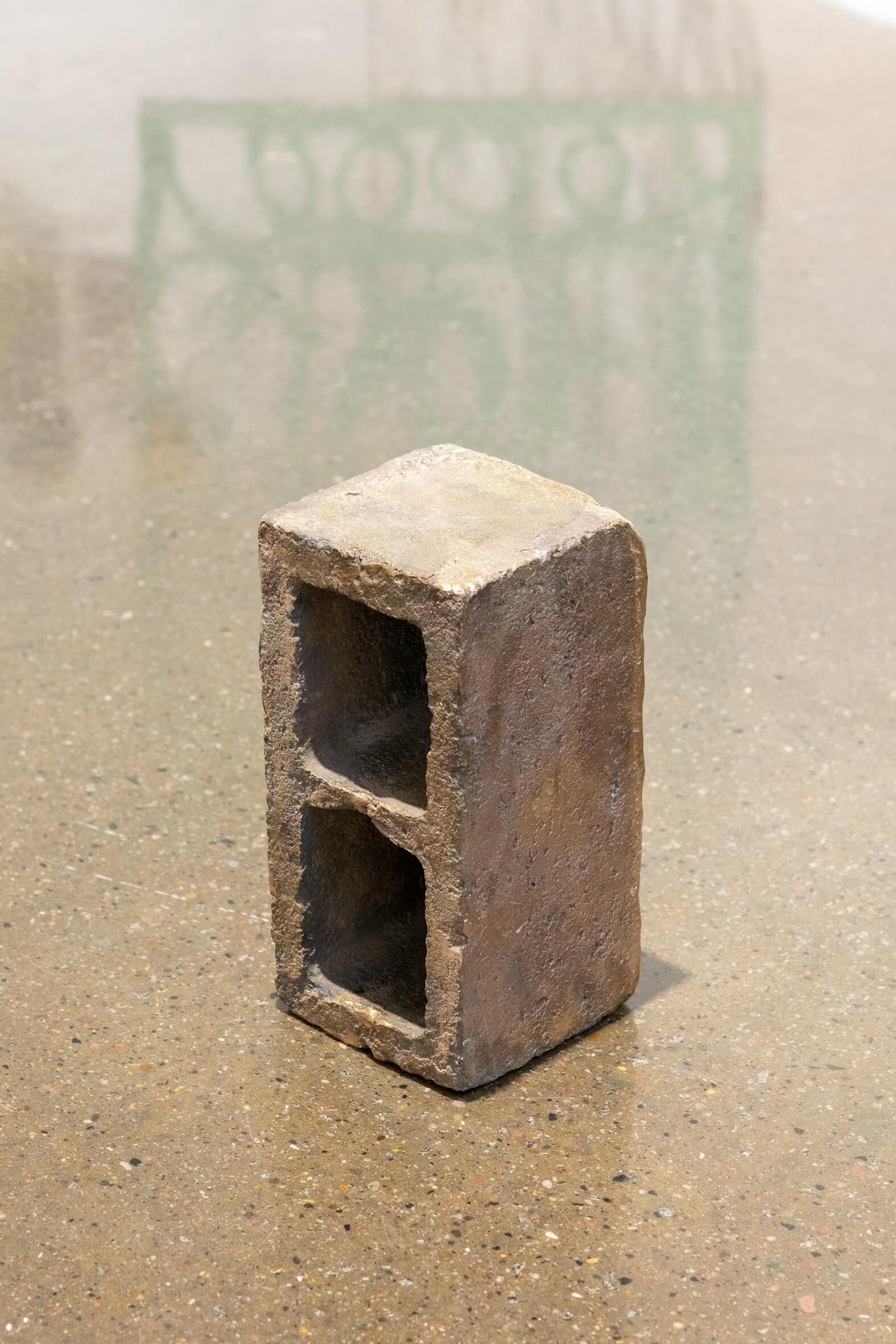 What you see is not what you get
Charlot Van Geert turns things upside down, figuratively speaking. She shakes up our unshakeable faith in objects and matter. By stripping objects of their seemingly obvious meaning, she creates new contexts, humorous situations and critical reflections on the objects and art with which we surround ourselves.
As a sculptor, she deals subversively with the materials traditionally given to her. In doing so, she not only challenges their reality, but also her own role as an artist. From working with less 'high' materials such as cardboard, polystyrene foam or PU foam, to the connection between the 'correct' material and the 'appropriate' look (bronze water levels, polystyrene foam lamps): Van Geert likes to put us on the wrong track.
She plays a game with design and the functions of objects: is it a utilitarian object or is it art? If a candlestick is art, can you burn a candle in it? As soon as that question arises, it also deals with the sacredness of art: does something still have artistic value when it can be manipulated, can get dirty, can fall down? There is no need to fear fingerprints: those of the artist are often present, also in bronze reliefs, in which the traces of the kneaded wax model are still clearly visible. It is as if Van Geert is deliberately wiping her proverbial feet of the high status of art – also literally, with her bronze doormat or six-pack can holder, and by elevating other everyday objects to artistic heights. By doing so, she also takes them out of their comfort zone: her idiosyncratic techniques, for example, destroy the apparent, proud inviolability of bronze.
Her focus on objects evolves into a broader investigation of social customs and the meaning that certain objects acquire within them. When someone is bedridden or hospitalized, it is customary to give them a fruit basket. This tradition conveys a wordless message of comfort and good wishes; it is the literal handing over of a 'speedy recovery', but also a convenient deviation from a deeper and potentially difficult conversation about that same recovery. The fruit basket itself forms an ironic contrast with the reason for its existence: the cheerful colors, the obviously healthy, shiny fruit, the happy banality of the whole and the packaging. The same can be said of flowers. How absurd is it that flowers are given on occasions ranging from birthdays and births to funerals? As if they accompany us, in their colorful transience, to all the important events in a human life.