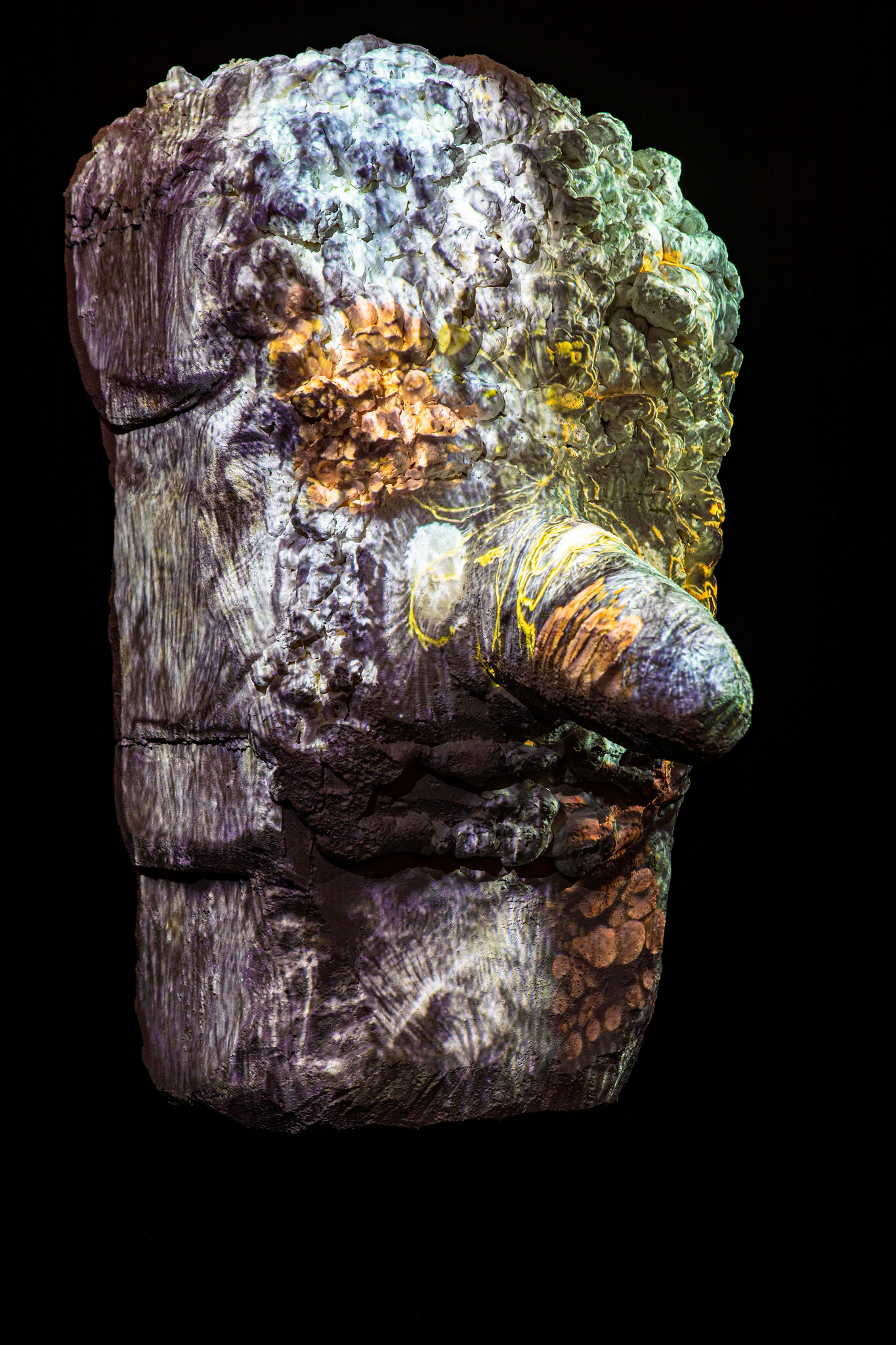 Fia Cielen makes drawings, sculptures, installations and monumental digital prints. An important recurring aspect in her work is metamorphosis. Cielen likes to introduce a natural element in the work that goes beyond her control, in an attempt to achieve a re-enchantment of a disenchanted world.

The artist is particularly attracted by in-between states, transitory zones and the uncanny, which becomes evident especially in her drawings. They are populated by creatures that exist on the threshold between the human, the animal, and the elemental; beings on the verge of their next materialisation. An important source of inspiration are masks – carnival masks, old folklore and ritual masks, ritual animal disguises. Masquerade as something that is ingrained in European culture, originating from a time before the christening of Europe, a remnant of times when the wild and magical were still part of daily life.

Hiding one's face behind a mask is also a fitting metaphor for our modern culture, with its thin layer of civilization, the wildness brewing underneath. In an over-regulated world, Cielen wants to depict the states in which we can reclaim a sense of wildness, as a means of expressing an intuitive feeling that estrangement can be intrinsically more natural.
(b. 1978) lives and works in Antwerp, Belgium
artist CV