Caroline Van den Eynden creates sculptures and installations imbued with personal memories and crafted through meticulous dexterity. She works by hand using raw and precious materials, often combining steel, brick and glass. The formal result is similar to a model in an architectural context. It seems to meet the architectural rules, but differs at crucial points. Caroline builds a tension field that links transparency to emptiness; she creates a perfectly finished whole that is somehow still inconclusive. Her work stresses passages, evolutions and unspoken possibilities, both in the future and the past. For many, a staircase is functional; for the artist, however, it is fundamental. Without stairs, doors or passageways, one can never achieve a different or higher level. Caroline's work has been exhibited at various spaces and art fairs in Belgium and Europe, including Art Rotterdam; Galerie Fontana (Amsterdam); 38CC (Delft); Art Brussels; Art Basel; and Kusseneers Gallery (Brussels).
(b. 1982) lives and works in Antwerp, Belgium
download the artist's CV here
contact us for more info and prices
ARTSTORY 9: The house of memories of Caroline Van den Eynden – Jeroen Laureyns 2015
Groundless Floating – B. Vissers 2015
A selection of recent fairs and exhibitions by Caroline Van den Eynden with DMW Gallery Antwerp.
For a complete overview of the exhibitions and fairs by the artist, please download the artist's CV here.
Ecole (High School), 2020
Wood and metal
6 x 5 x 8.5 cm (sculpture) | 10 x 12 x 13 cm (box)
Comes with print on paper | 21 x 29.7 cm
Edition of 14 (different Class Subjects) + 2 A.P.
Dessin Un-Neuf, 2019
Pencil on paper (framed)
21 x 29.7 cm
9 unique drawings in a series
Collage, 2015
Photo collage (framed)
27 x 34 cm
Unique in a series (Carte circulation, carte politique, carte du temps, carte du physique)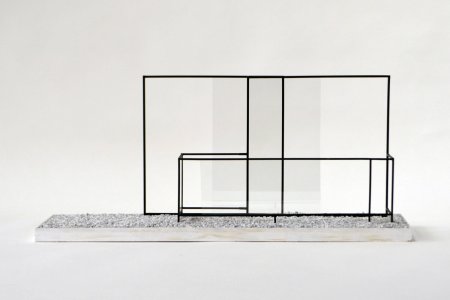 Owl, 2018
Glass, brass, wood, stone
50 x 13 x 20 cm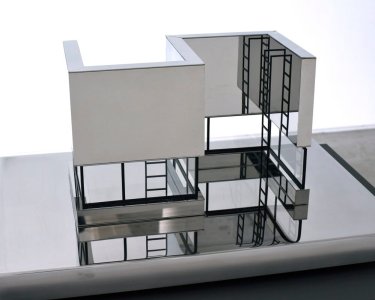 Arch.Alfabet S, 2017
Inox, glass
28 x 40 x 18.5 cm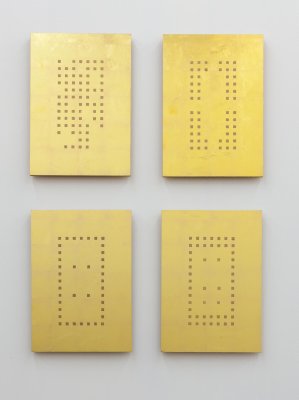 Plans for the North I-05-aab, 2014
Wood, 23 3/4 carat gold leaf
28 x 22 x 6 cm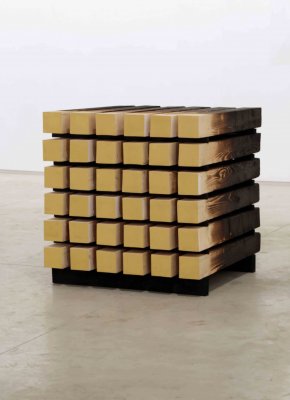 Plans for the North II-02-aab, 2014
Wooden beams (burned), 23 3/4 carat gold leaf
10 x 10 x 80 cm x 36