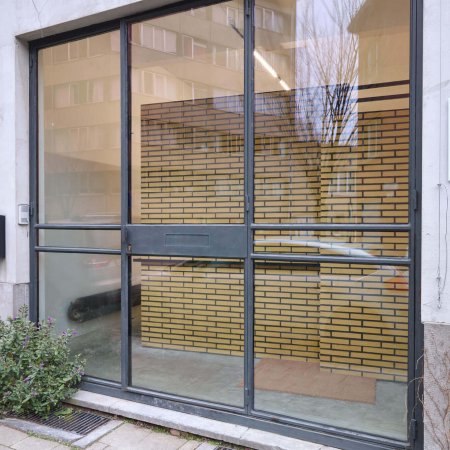 'Cache Cache' uses the exhibition space of DMW as a medium, occupying it with a large installation imbued with the memories of the artist. When entering the space, the visitor is confronted with a large wall, the style of which references the modernist architecture of the interbellum. This architecture, with its typical yellow bricks and black steel horizontal lines, is a reflection of the surroundings of the school from the artist's upbringing.
After entering this memory, the visitor is guided through the space by means of a series of black railings and gaps in the installation. As such, the installation becomes a realisation of the artist's efforts to guide the visitor – an uncontrollable element in the otherwise strictly regulated environment of the exhibition space – in an attempt to restore a margin of order. Gradually, however, this quest for order morphs into a game of hide and seek between artist and audience, and visitors become encouraged to explore the boundaries of what can be controlled.
The exploration leads via a new, transformed version of Caroline's work 'Elemental Entropy', shown first at Art Rotterdam 2019, to a large round meeting table in the back of the exhibition space. In the middle of the table stands a slowly moving disk with a scale model of a school, inviting the visitors to sit and discuss. The classrooms of the model school are available as multiples.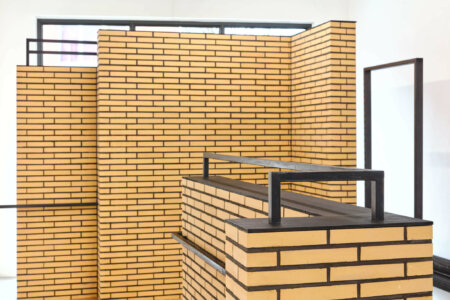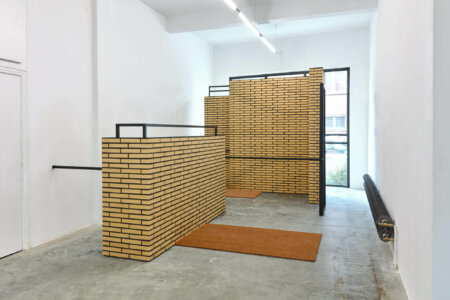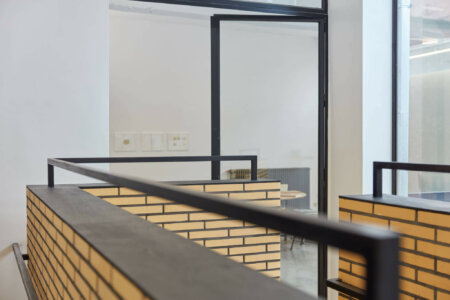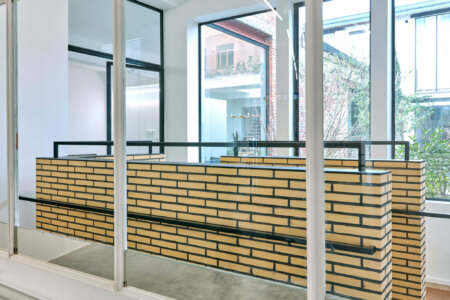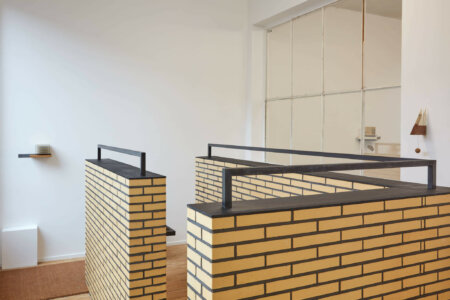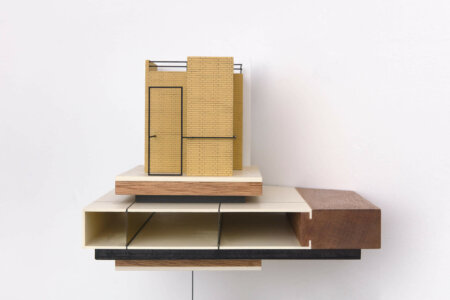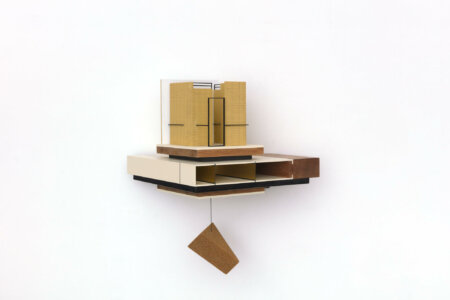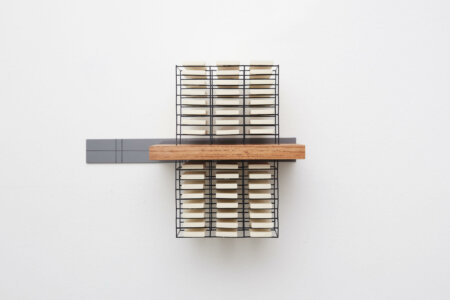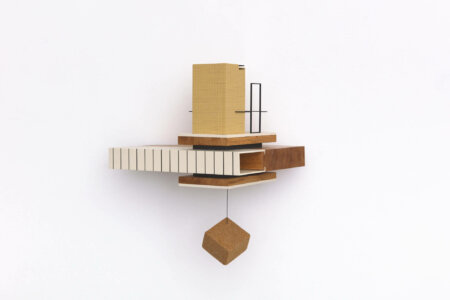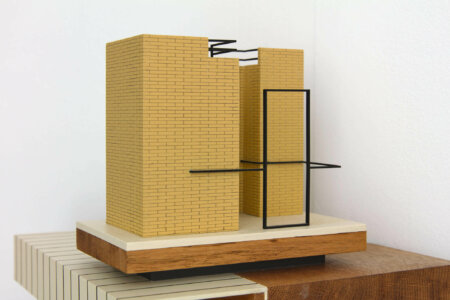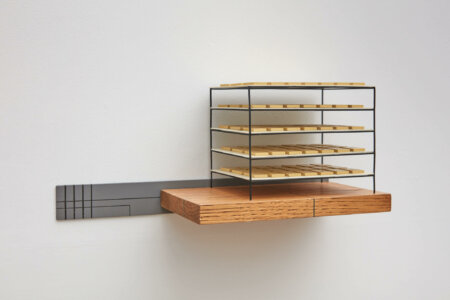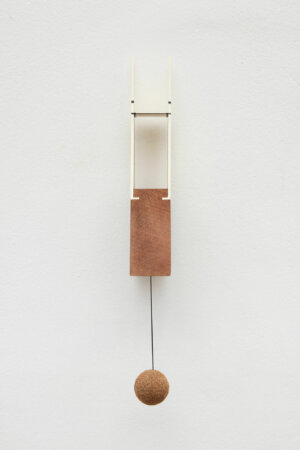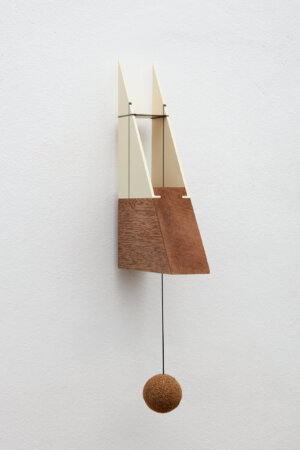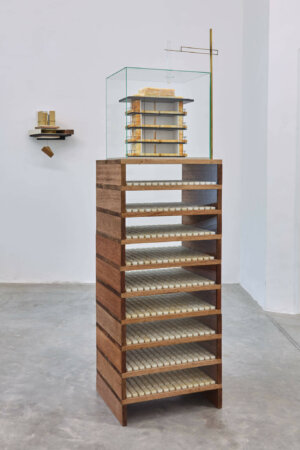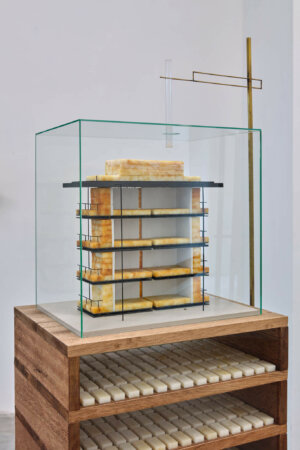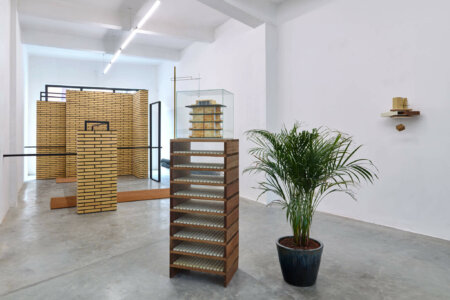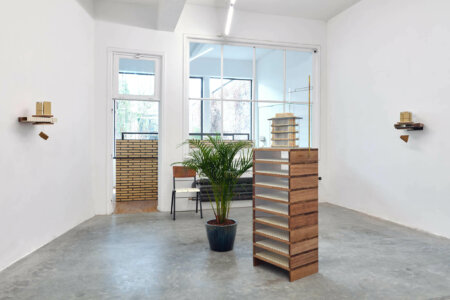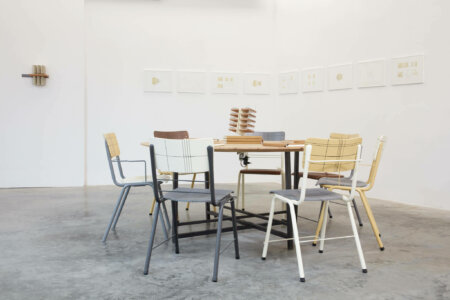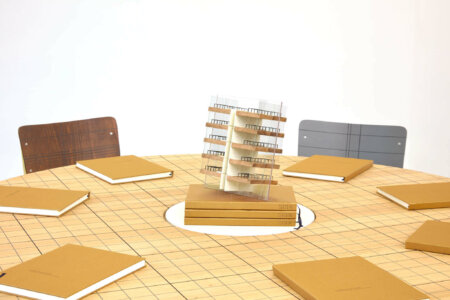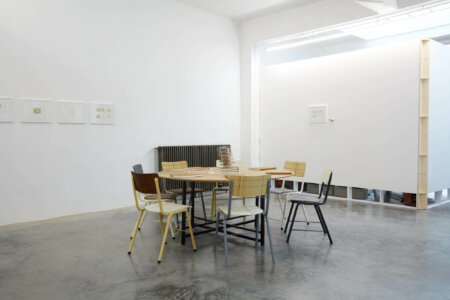 An overview of the works by Caroline Van den Eynden shown during the exhibition 'Cache Cache'.
For the availability of these and other works by Van den Eynden, see her artist page on this website.